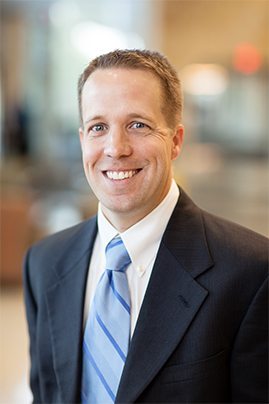 Dr. Gage earned his medical degree at the University of Texas Southwestern Medical School in Dallas, graduating in 2001. After successfully completing a rigorous general surgery residency at Indiana University and obtaining board certification, he then went on to complete a plastic surgery fellowship at the Cleveland Clinic in Cleveland, Ohio, in 2009. While in Cleveland, he trained with a world-renowned plastic surgery faculty with a strong focus on aesthetic surgery.
He then chose to complete one additional year of craniofacial training in Dallas, Texas, in order to develop a focal expertise in caring for pediatric and adult patients with craniofacial problems. With this focal craniofacial expertise as well as the broad cosmetic and reconstructive experience gained in his general plastic surgery training, Dr. Gage is uniquely suited to care for children and adults with cosmetic and reconstructive surgery needs.
---
Earl Gage, MD is a plastic and reconstructive surgeon in Boise, ID. He specializes in the treatment of pediatric craniofacial problems as well as adult cosmetic and reconstructive surgery.
---
In addition to being a skilled surgeon, Dr. Gage has also published numerous articles in peer-reviewed scientific journals on topics ranging from HIV research to transplant surgery techniques. He has also written several book chapters for plastic surgery textbooks and has given multiple lectures at national and international professional meetings. Most recently, Dr. Gage has focused his publishing endeavors on outcomes in breast reconstruction and craniofacial surgery. For a list of Dr. Gage's publications and national presentations, please view his Curriculum Vitae.
In addition to his commitment to advancing patient care, Dr. Gage also feels strongly about giving back through volunteerism and community service. As a youth, he was an active participant in Scouting, eventually earning the rank of Eagle Scout. From there, Dr. Gage went on to serve a 2-year, voluntary church mission in Italy. He has also been a volunteer with the Utah Special Olympics, has helped to coach numerous youth baseball and soccer teams, and travels annually to South America where he participates in medical mission work.
Dr. Gage's most important life work, however, lies within the walls of his own home. He and his wife are the parents of 7 energetic boys and 2 very determined girls who keep things very busy and very exciting at home. Dr. Gage is a member of the American Society of Plastic Surgeons and is board certified in plastic surgery. He has also met the rigorous ethical and professional requirements for medical licensure in 5 states. He will soon join Dr. Russell Griffiths to provide cleft and craniofacial care to children and adults in the Boise area and throughout the mountain west.