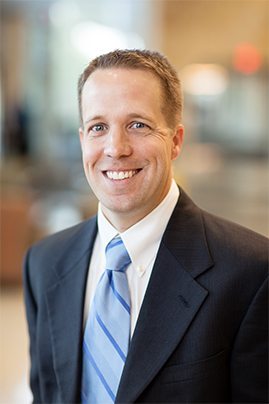 Dr. Gage is Moving to Boise!
In January of this year, the administration at Mercy Children's Hospital in St. Louis, MO, announced that they planned to close the Kids Plastic Surgery practice and discontinue the Mercy Cleft Lip and Palate Team on April 30, 2023, due to budgetary constraints. We were all saddened to learn that Mercy no longer wanted to invest in pediatric plastic surgery care. Over the last 11 years, I have enjoyed caring for the children in the St. Louis area. My family and I have loved our time in St. Louis, the town that we have grown to think of as home.
However, life brings changes, and I am excited to announce the next chapter in my professional life. In June 2023, I will be moving to Boise, Idaho, and joining forces with another experienced pediatric cleft and craniofacial surgeon, Dr. Russell Griffiths, MD. Together, we will continue to advance the mission of The Idaho Cleft and Craniofacial Institute, the only ACPA-approved cleft and craniofacial team in the state of Idaho. While this will certainly be a big move for me and my family, I am excited about this amazing opportunity to provide exceptional, personalized pediatric cleft and craniofacial care to those in the mountain west.
For my St. Louis patients and families, please feel free to contact me if you would like any doctor recommendations or help in establishing care with a new cleft team. And of course, if you would like to come and visit me in Boise, I would be happy to provide care to you and your family there. Boise is an amazing place to visit all four seasons of the year, so perhaps you could combine a follow-up visit with a mountain biking excursion, some fly fishing, or winter snow skiing!
For the families in Boise, I look forward to meeting you and continuing the legacy of excellence in pediatric plastic surgery care established by Dr. Griffiths. I am eager to add to that legacy and help grow the practice further.
Again, it has been an absolute privilege and honor to take care of pediatric plastic and craniofacial surgery patients in St. Louis. Thank you all for making the last 11 years in St. Louis memorable and immensely rewarding. I can't wait to see what the next 20 years will bring!
Sincerely,
Earl Gage, MD